Today's Prayer
Praying for: My City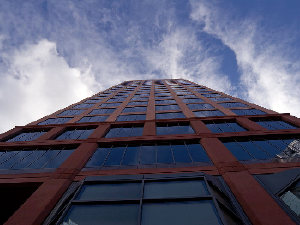 Unity of Believers
Scripture: I in them and you in me. May they be brought to complete unity to let the world know that you sent me and have loved them even as you have loved me. -John 17:23

Prayer: Lord, You are God of heaven and earth, and Lord of all the nations. Every person and every family owes their well-being to You, and You alone are the source of all blessings.
Lord, I pray for My City, I know You want to bless this place, that Your blessings flow best when Your people are in unity. I lift up the believers of My City and I ask Lord that You would break down the walls that divide them. I ask Lord that You would tear down those things that have been built up to protect and isolate.
Lord, bring Your body in My City into a place of dependence on You and one another, and remove the obstacles that stand between them. I bind the spirit of fear, that brings division and ask for a fresh boldness to step over these ancient boundaries and embrace one another. May You be glorified Lord through Your people. In Jesus name, amen.
Let us know you prayed…I Prayed