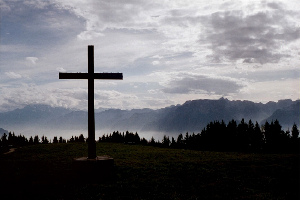 God's house can only become a house of prayer for all nations, when His people become people of prayer.
We are working very hard to build prayer tools to serve the Body of Christ.
And he Produced machines mounted on the walls of Jerusalem, designed by brilliant men to shoot arrows and hurl stones from the towers and the corners of the wall. -2 Chron. 26:14-15
YOU can help spread the power of prayer.
Add the "Today's Prayer" Link to Your Emails
Each day of the week we post a prayer from a different category. Just paste this code into the signature portion of your emails to promote the Prayer of the Day:
Today's Prayer from Fetch-a-Prayer
http://fetchaprayer.net/?page_id=5
Captain a Prayer Campaign:
(for a soldier, your pastor, a missionary, etc.)
We've made it easy for you to mobilize prayer for someone or someplace that's on your heart. Use the Fetch-a-Prayer widget to select your prayer target, then after you've prayed, choose the "Share This Prayer" option. We'll provide you a prayer-link that you can paste into your email, blog, website, Facebook, Twitter etc. That link will bring others to a fresh prayer for your prayer target each day.
Grab the Fetch-a-Prayer Widget:
Mobilizing prayer from your website or blog couldn't be any easier. Just grab the code from the widget, and paste it into your site, (usually in the sidebar). You'll have an instant prayer tool for your website to spark intercession for your members, and other needs around the world.
Get a Custom Prayer Widget:
Design your own Fetch-a-Prayer widget to fit the prayer focus of your church or ministry. Select the category or categories you would like to include in your widget, then grab the code from the widget, and paste it into your site, (usually in the sidebar). Get Your Custom Widget here.