You can change the world, and we can help.
You can change the world, and we can help.
Hello and God bless YOU! Myself, and my late husband Wayne, have been busy
impacting the world through prayer for 30 years.
Throughout this ministry, we've been in the front seat watching God transform lives,
families, cities, and even war-zones. To help you, we've collected hundreds of prayers here on Fetch A Prayer on
dozens of topics. That way you can find a prayer, that will help voice your heart to God.
Just choose a Topic, enter the name of a person or place, and we'll provide a scripture-based prayer to spark your intercession.
The prayers change each day, so you can pray persistently till the answer comes, and
we'll even send you a prayer-link so you can invite your friends and build your own
prayer campaign.
We look forward to serving you!
Kathleen Dillard
and the Prayercentral Team
www.prayercentral.net

A Little History
In the spring of 2007 everyone thought the war in Iraq was lost. Leaders from almost
every nation on the planet were calling for America and the coalition to pull out.
Politicians in the US on both sides of the aisle were ready to throw in the towel.
It was considered by almost everyone as a complete failure and there was no hope of
success.
At that time God spoke to my late husband, Wayne Dillard, and others that this was a
spiritual battle. And one that we could not afford to lose. Wayne took action by
mobilizing prayer for the troops and people in Baghdad.
Wayne and the Prayercentral team put together a simple web site with 31 heartfelt prayers,
and asked people to join me each day to pray in unity for Baghdad. The results were
staggering, as you can see from the chart below. The Baghdad Prayer Patrol was so successful that soon I was getting requests for other patrols like, Israel, Wash. DC, Topeka, KS, Afghanistan, etc.
Obviously, Wayne couldn't lead all those causes, so he designed prayer tools, so you can
take things forward yourself with Jesus. The Fetch-a Prayer application is the beginning
of the Global Prayer Patrol, which will help you and others launch thousands of patrols
and cover the earth with focused, faith-filled intercession that changes the histories
of peoples, nations and troubled spots around the globe.
"May God be honored as we seek His face, and lift Him up over the corruption in
this world. May this prayer tool help you press His desire into the needs that break
His heart." Wayne Dillard
-more about Wayne Dillard
If you are blessed by Fetch A Prayer, and would like to team up with us to support it
here is how you can do that…

Or
Send your check to:
Prayercentral
PO Box 64323
Virginia Beach, VA 23467
Together we can make a difference.
Thank You!
Kathleen Dillard
Baghdad Prayer Patrol Results: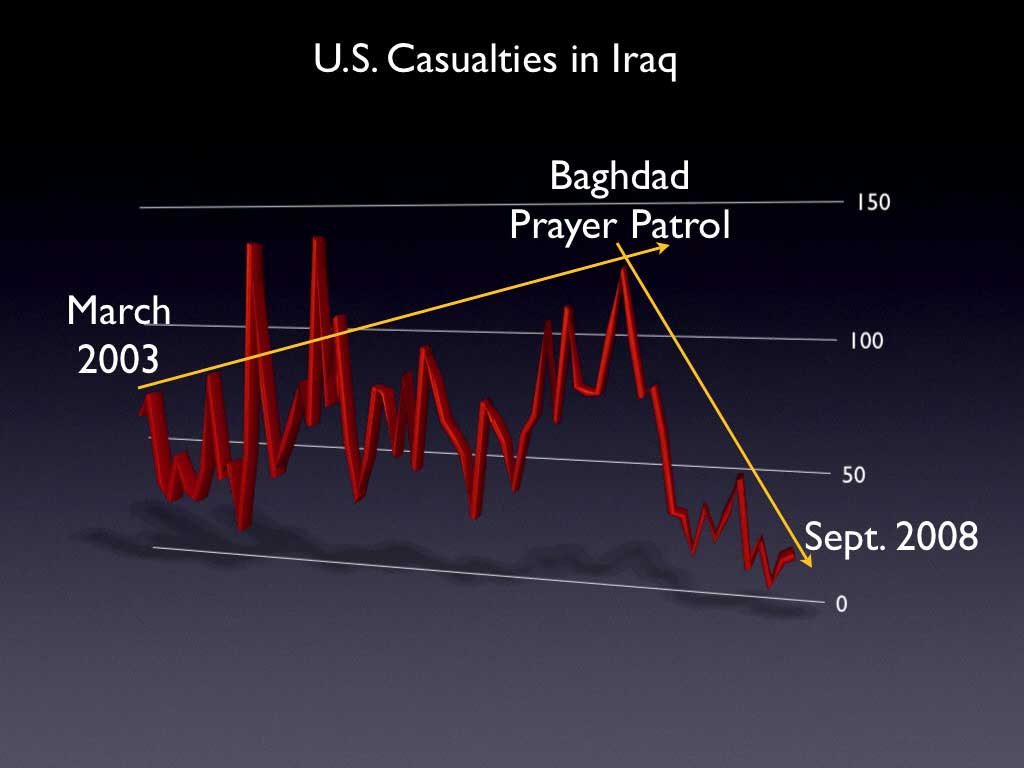 If Prayer can change Baghdad
It can change anything!