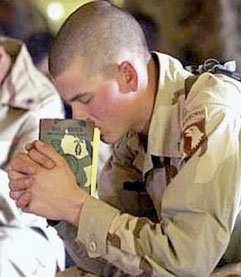 Please join with us today in praying for the soldiers who sacrifice so much to serve their country and protect the security and freedoms that we enjoy.
Let's be careful to watch over them in prayer as they watch over us. They are doing their part to stand against the enemies of freedom and oppression. We must do our part to confront the spirtual assaults against them.
Be sure to remember their leaders, and their families back home.
After you agree with today's prayer, come back to this page and leave your prayer below.